JUST TRANSITION
A CLIMATE, ENERGY AND DEVELOPMENT VISION FOR AFRICA
New Report
on Africa's future!
Media, presentations and commentaries featuring the report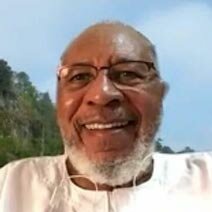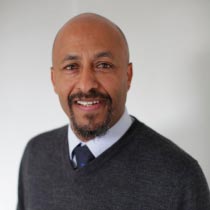 Yacob Mulugetta
Co-author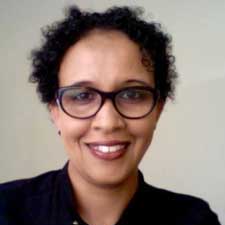 Meron Tesfamichael
Co-author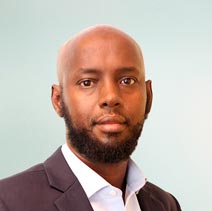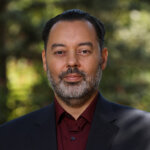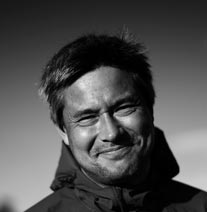 Niclas Hällström
Co-author
Tasneem Essop
Climate Action Network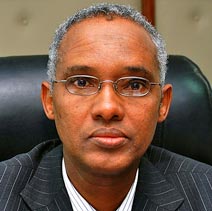 Ali Mohamed
Climate Change Envoy Kenya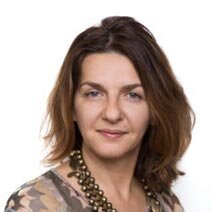 "Africa is at an energy crossroads. Will the continent follow in the footsteps of its former colonisers who burned millions of tonnes of fossil fuel that polluted the planet? Or will it follow a different path? We can show the world that development in the 21st Century can be different from that of the 20th Century. We must establish policies that prioritize renewables and leave fossil fuels in the ground."

Youba Sokona
"African countries need to pool their physical and technical resources together. Building and sharing knowledge is key. They must also unite in holding the Global North to account on their pledge to provide climate finance, and challenge the global finance architecture. Collectively, they must push for greater reforms of international financial institutions in a bid to unlock a wave of infrastructural developments in Africa."

Yacob Mulugettea
''Due to their high dependence on agroecosystems for livelihoods and inadequate infrastructure, communities across Africa are vulnerable to climate shocks and stresses. Building resilience and meeting these challenges depends on countries' ability to strengthen their food and energy systems and to promote an inclusive and equitable development path. However, this demands countries projecting a vision of a just transition that is pro-people and built on the principles of social justice.''

Meron Tesfamichael
"The global race to become leaders in renewable energy is about to explode and the African people can benefit from this abundant form of clean, and increasingly cheap form of power. To be able to capitalize on this opportunity, however, African leaders must take a Pan-African approach by working together. Other countries are mobilising resources to push forward support for green industries, the US, EU and China have all announced packages of support in recent months. African leaders would be wise to develop their own, pan-African support plan for accelerating the clean energy revolution."

Mohamed Adow
"Africa's external debt trap can only be addressed via transformative long-term strategies focused on food sovereignty, renewable energy sovereignty, and a pan-African high value-added industrial policy. This report urges African leaders to acknowledge that our climate, energy, and development policies are inextricably connected, and therefore a comprehensive and coherent pan-African vision by and from Africans is critical for meeting the aspirations of our people and achieving a just, sustainable, and prosperous future for Africa."

Fadhel Kaboub
"This report spells out a bold development vision from Africa, which shows that there are still no truly 'developed' countries anywhere. All countries need to be guided by a vision that meets everyone's needs in a just and sustainable way. This means that wealthy countries need to decrease their energy and material consumption. It also means African countries can take charge of their development agenda with renewable energy and economic policies that genuinely serves the interests of their people, as shown by the African experts in this report."

Niclas Hällström
"Is a better Africa possible? A question usually met with Afro-pessimism, stereotypical tropes, and ahistorical analysis. Now, with this pathbreaking Report, that is intellectually inspiring, technically robust, and practically feasible, we can find optimism that, as Africans, we can achieve a better life for all. The Report helps us understand how the current challenges and the interconnected multiple crises facing Africa today finds its roots in the historical context of colonialism and extractivism, it explores the structural legacies that continue and presents achievable proposals for an alternative development path for Africa that addresses the nexus between climate, energy and development.

While focusing on Africa, this Report will also contribute immensely to the global discourse on alternative models of development, both in the Global South and North. We need courageous and visionary leadership, matched with the hopes and aspirations of masses of our people to get us on this path to a just, equitable and safe future"

Tasneem Essop
''By securing the first-ever loss and damage fund to support Global South communities driven into destitution by effects of the climate crisis, African leaders attending last year's COP27 in Egypt demonstrated their profound unity of purpose. We need to see this unified approach in tackling Africa's developmental challenges for the continent to maximize its possibilities and cement its place in the global arena."

Ali Mohamed
"A renewables-based energy system presents a transformational opportunity for Africa. IRENA estimates that such a path would result in a GDP 6.5% higher than the current plans. Getting there is a matter of structures, plans and finance but also mindsets. This report offers critical input to the energy and development debate in Africa and the forthcoming Africa Climate Summit."

Elizabeth Press

Who's behind this report?
This report was co-authored by a collective of independent experts, under the leadership of Youba Sokona, including Yacob Mulugetta, Meron Tesfamichael, Fadhel Kaboub, Niclas Hällström, Matthew Stilwell, Mohamed Adow, and Colin Besaans. It builds on more than a decade of collaboration and experience that includes building institutions and formulating major regional and continental level initiatives. The report also builds on prior work and support through WhatNext? The authors thank Tetteh Hormeku for his work which provided inspiration to Part I especially, and Koaile Monaheng for his administrative support during the drafting process. 
Work on this report has been funded by a Climate Breakthrough Award and a Rockefeller Brothers Fund grant in support of the Africa Climate, Energy and Development initiative, hosted by Power Shift Africa.